We do outdoors big. Here in the wild heart of the Adirondacks, both vast swaths of wild forests, lakes, and ponds, as well as quaint towns and hamlets, join together to form the perfect getaway spot. "Small towns, big outdoors" is more than a slogan here. It's a way of life. With unique shops and restaurants, attractions, and all the water and land you could want to roam, the Adirondack Experience region has something for every type of vacation. Pack up your gear and get outdoors today!
Here are a few amazing ways you can experience the Adirondacks this summer:
Challenge yourself!
Rippling cascades. Towering hikes. Bragging rights and a patch or sticker! The Adirondack Experience is home to unique natural features and man-made historic treasures and we want you to explore them with cool, scenic challenges.
We're home to an almost countless number of waterfalls that offer glimpses of the power and serenity that Adirondack streams create. From roadside falls that can be seen from the car to waterfalls hidden deep in the backcountry, the region has a wide variety of cascades to take in.
Hike into history by climbing one or all of the five historic fire towers in the region. These towers are more than a century old but still stand as sentinels in the Adirondacks. While not used for spotting fires anymore, the towers make great destinations and can offer unimpeded views of millions of acres of Adirondack wilderness.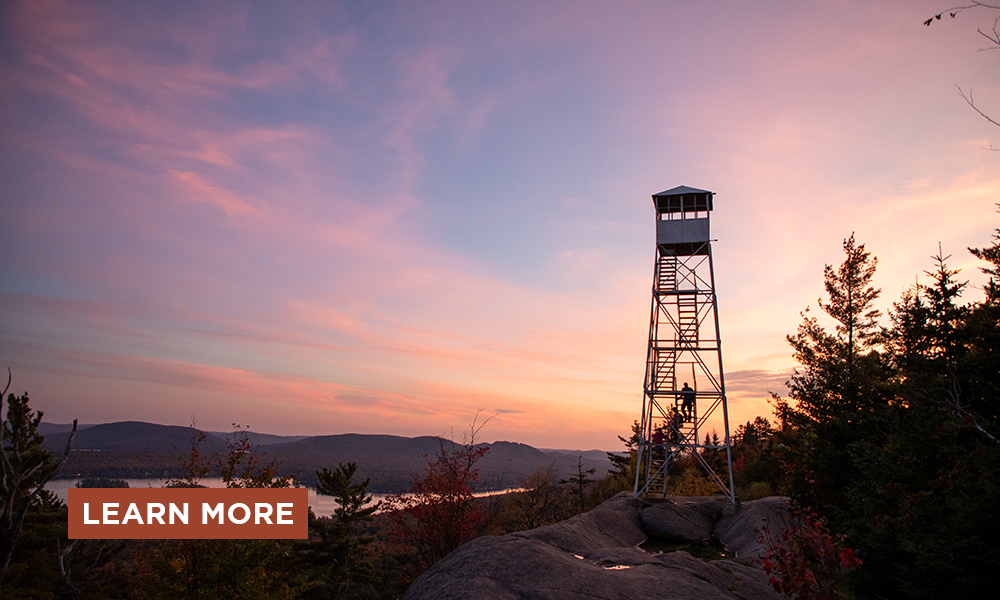 Get out on the water
While the Adirondacks may be known for gorgeous peaks, the original way to move about was on the waterways. Today, paddling is still a serene, adventurous way to get around and experience our big outdoors. From quiet ponds and bustling lakes to remote rivers dotted by beaver dams, Hamilton County and its environs has paddling adventures that are perfect for your family. For even more thrills, whitewater rafting is your ticket to excitement. Don't worry, licensed and experienced rafting guides will lead the way as you float down some of the wildest water in the Adirondacks!
Traveling with rod and reel? Ready to hook the big one? Whether you like the fight of a bass or the slyness of a trout, fishing in the Adirondack Experience is unparalleled! Hike to remote streams and land the famed Adirondack brook trout or troll a picturesque lake for warm-water species. Whichever your speed, the central Adirondacks has the water, the fish, and the guides that will make your trip unforgettable!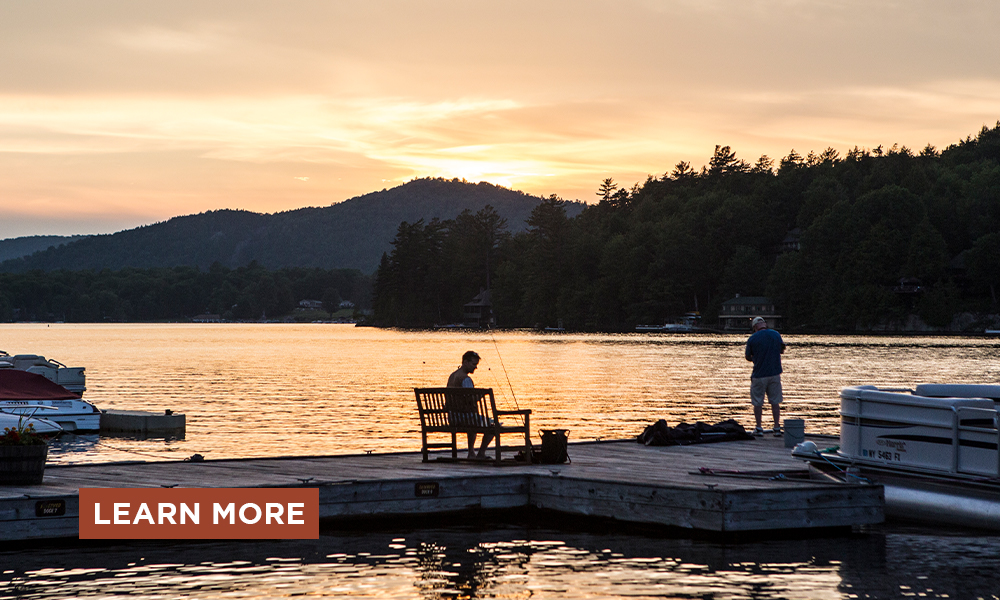 Cultural attractions
No trip to the region is complete without immersing yourself in engaging historic sites and museums that celebrate all things Adirondack! We're home to a world-renowned museum with its own fire tower, art collection, and exhibits on indigenous culture, industry, and recreation in the Adirondacks; the museum is full of fun for all ages. For a different perspective on what life in the Adirondacks is like, nearby Great Camp Sagamore lets you step into the past and experience the Adirondack Gilded Age.
To get the most out of the rich history and scenery, a scenic tour is a must-do! Enjoy a narrated boat ride full of historic facts and views you can't get from anywhere but on the water, dine in style as you cruise past Great Camps, or even see the Adirondacks the way the ducks and geese do! That's right, we have float plane tours, taking off from lakes and soaring in the sky for an unforgettable view of our extraordinary big outdoors!
Small towns, big fun
Whichever community you find yourself in, you'll find welcoming faces, Adirondack hospitality, and all the amenities that make vacation special. Each community in the Adirondack Experience has its own character and charm, from beloved, family-run restaurants to the scenery of a lakeside campground.
If you're looking for the perfect spot for camping, you're in luck! Whether you're looking to park for the summer, drive in to a campsite, or find a secluded spot deep in the wilderness, we're sure you'll find a site that will suit all of your needs. Campgrounds offer amenities such as fireplaces and picnic tables, as well as RV hookups, while backcountry sites offer peace, tranquility, and unparalleled views.
When you want to explore our small towns more, why not do it by bike? Whether you like to log lots of miles on quiet, scenic roads or get down and dirty in the woods, the Adirondack Experience region is loaded with biking options. From family-friendly cruising around town to well-maintained single track, the central Adirondacks embraces bicyclists because we love two-wheeled action too!
The reason you may see media of people not wearing masks on our website is because all footage is from prior years. We all need to be vigilant about maintaining social distance of 6 feet or more and wearing masks when we cannot social distance.
---
Leave No Trace and Love Your ADK
The magic of the Adirondacks is the result of previous generations taking a long view and protecting the mountains, lakes, and rivers within the Blue Line. That tradition continues today as we support and encourage everyone to practice Leave No Trace ethics, which help protect the lands and waters of the Adirondacks.
Leave No Trace Seven Principles