Don't Settle... Travel Like a Local!
We know our hometowns like the back of our hand. We know where to go to find that perfect cup of coffee, we know where the best place to enjoy a sunset is, or how to find that local swimming hole that might be off the beaten path. But once we leave the comfort of our home we usually go with what is easy to find. But what if, when we were traveling, we had some of that local knowledge like we do at home? Would we still settle for an average cup of coffee as opposed to seeking out the phenomenal? Listen to where the locals go to find what they consider to be the best, then ask yourself again if you are ready to settle.
Insiders' advice to...
Author's Note: The following are some candid answers to some everyday questions. I sent the questions out to those who walk the beat of these Adirondack communities on a daily basis, and the recommendations quickly started to flood my inbox. With so much great feedback, the answers quickly needed to be narrowed down to the ones that were recommended the most. Please note that the contributors will be kept anonymous, because after all - we live in small towns and no one wants to be known as "the one who can't keep a secret." 
The best place to find a cup of coffee: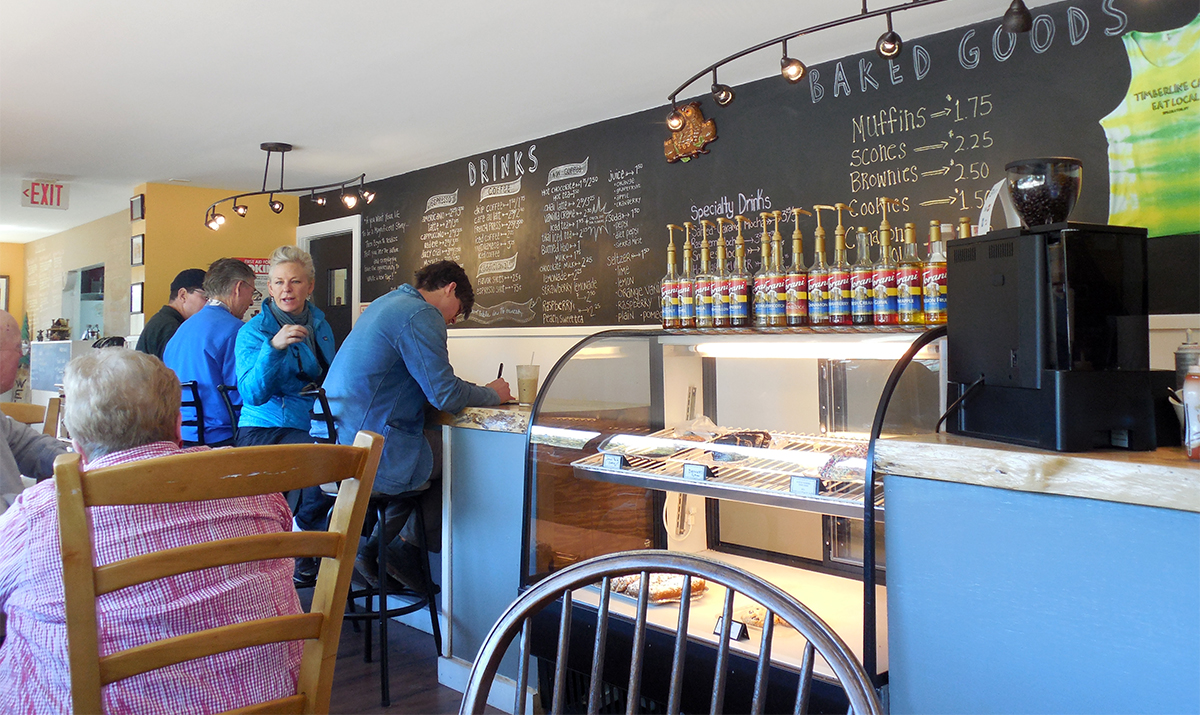 I am a coffee junky! Ask anyone who knows me and they will agree that it's kinda like my security blanket - I simply don't travel far without a trusty Cup of Joe in hand. So, why am I telling you this? Because I will also admit that when I'm on the road, I am often guilty of simply seeking out the closest and most convenient cup of coffee, as opposed to looking around for the really great cup. But why? There is no need to settle, here are some of the places you can seek out a good cup of coffee when you are in the Adirondacks:
INLET - "In Inlet you can get plain or fancy coffees at The Adirondack Reader, a small bookstore with big ideas and a friendly staff. Take your coffee outside and enjoy some people watching in downtown Inlet... and yes, the coffee is really good!"

LONG LAKE - "Flavor located behind Hoss's Country Corner serves of an awesome bold blend with some of the best baked goods you will ever wish to find."

SPECULATOR - "Donuts and More in Speculator is a great spot and they offer great homemade donuts too!" (or) 

"The Timberline Cafe offers up a great atmosphere and wide selection of coffee blends, as well as a full menu of bistro style coffee drinks and teas. They also serve a sweet breakfast menu all day long."
The best spot to grab a spectacular "Adirondack selfie"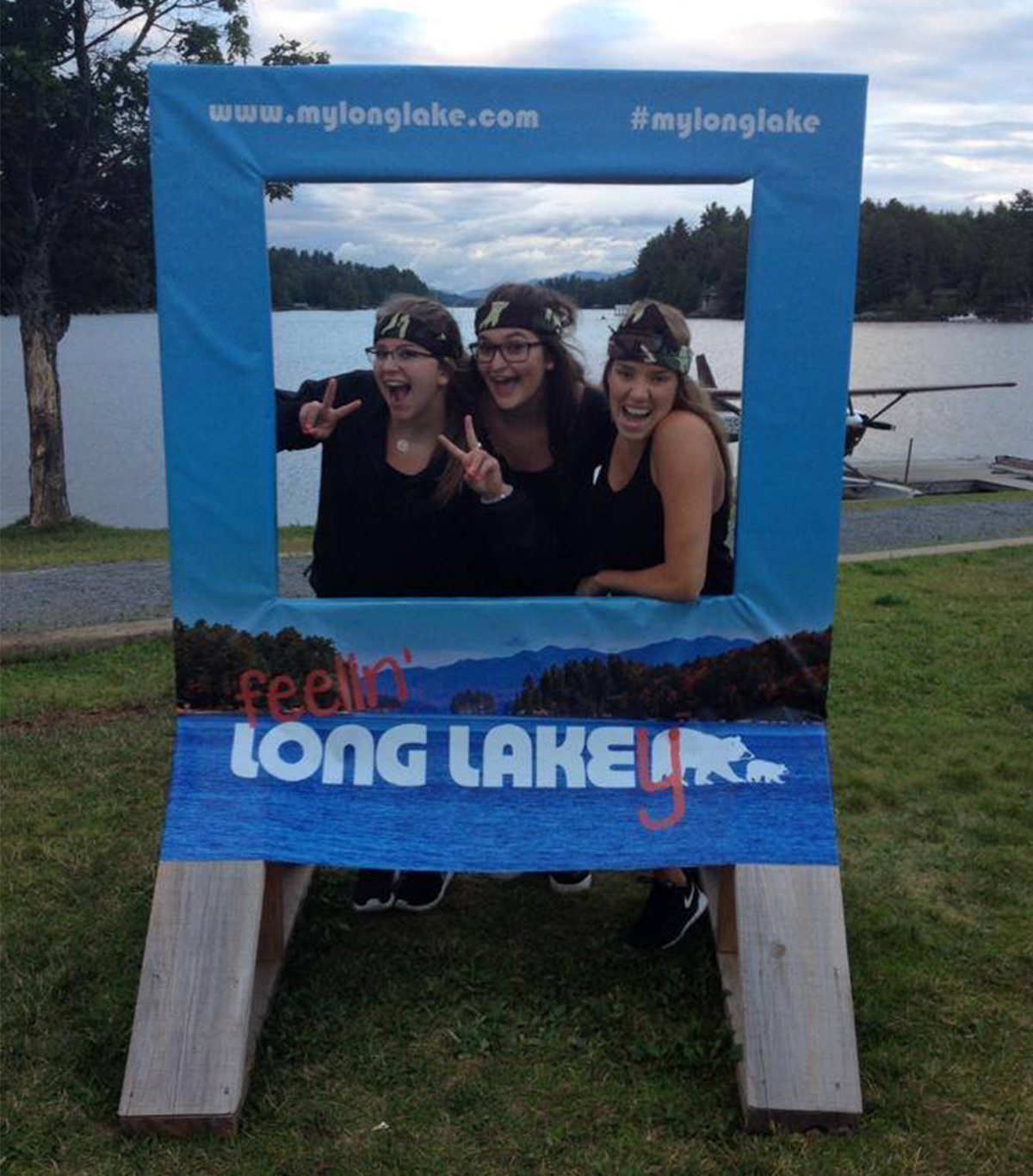 You can't go on vacation without getting the quintessential vacation selfie.  So I've asked the local insiders to tell us where to find the best "Selfie Ready" spots...
INLET - "If you are anywhere on the shore of 4th Lake, especially at sunset, you can get a selfie that other people will be envious of." 

BLUE MOUNTAIN LAKE - "The Lake View Deck or the giant chair at the Adirondack Musuem are two great spots to grab a stellar selfie."
LONG LAKE - "The Long Lake Town Beach Selfie Board of course!"

INDIAN LAKE - "Route 30 Scenic Overlook (just south of the intersection of Route 28 & 30 in Indian Lake) amazing backdrop!"

SPECULATOR - "Oak Mountain Chair Lift." 
Best spot to grab lunch to take on A hike: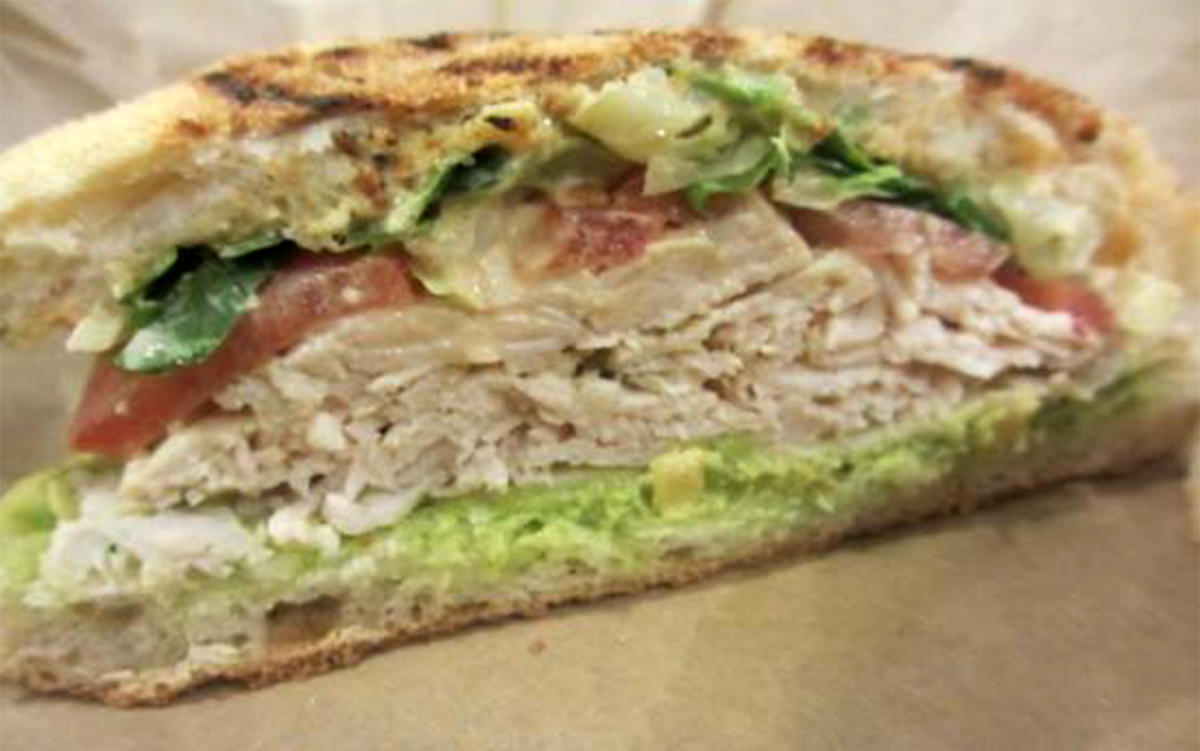 INLET - Go to Kalil's Grocery Store and get one of Herbie's Heroes. You choose the meats, cheeses, embellishments (onions, pickles, hot peppers, etc.), bread, mayo, dressing, mustard. Get just the hero (half or whole), or with chips and a drink. It's very portable and yummy."
INDIAN LAKE - "The Pig! (Pig II Deli, Indian Lake) - the very best sandwiches ever!"
LONG LAKE - "ADK Trading Post... great food, great people!"
WELLS - "Lakeside General Store in Wells."
Favorite off the radar place to visit: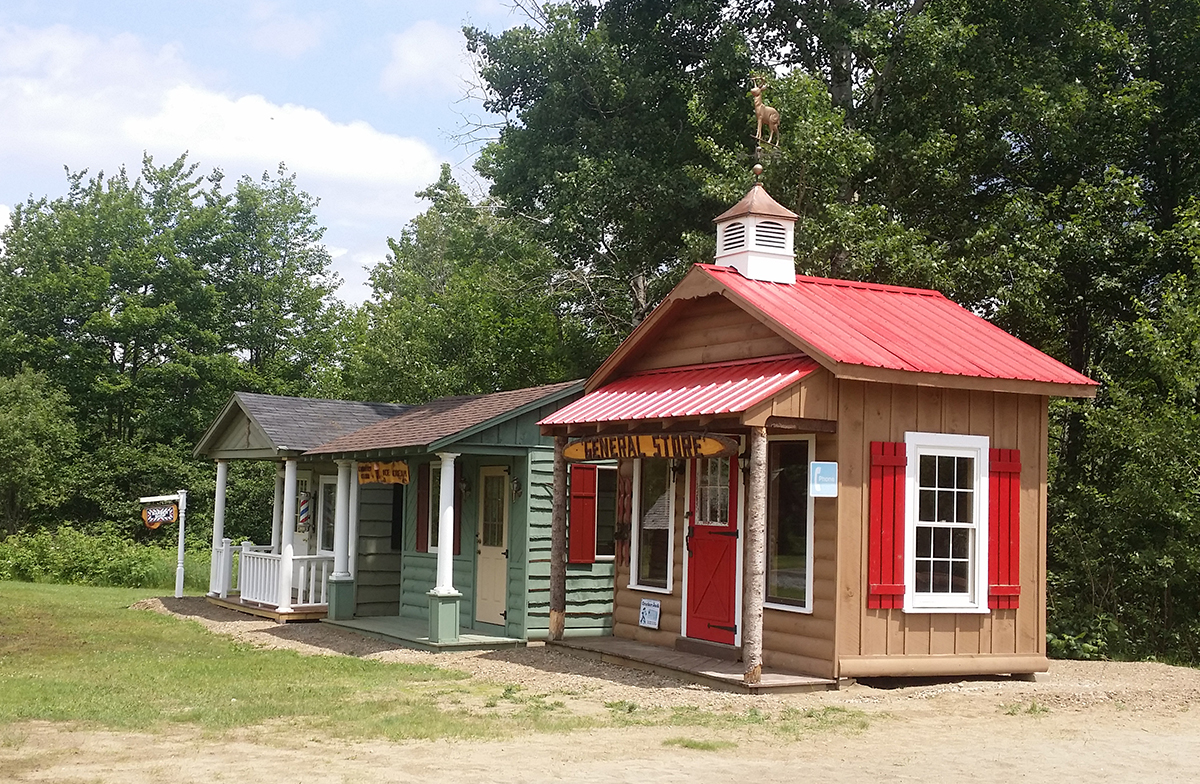 I won't lie... I got a few 'not tellin' on these.  But then again, this is because they knew I was going to broadcast it out. When you visiting the Adirondacks this is the question that I would recommend that you ask the locals for yourself. They are very willing to share this on a one-on-one basis, and trust me, you will be surprised by the cool "off the radar" locations you can discover.
SPECULATOR - "The 'Route 66' houses behind the Speculator Pavilion."

INLET/INDIAN LAKE - "Moose River Plains Recreation Area - any trail, pond or stream within."

PISECO - "G Lake"

LONG LAKE - "Kayaking Spot: Round Pond (Sabattis)"
Best spot to enjoy a cold beer or glass of wine: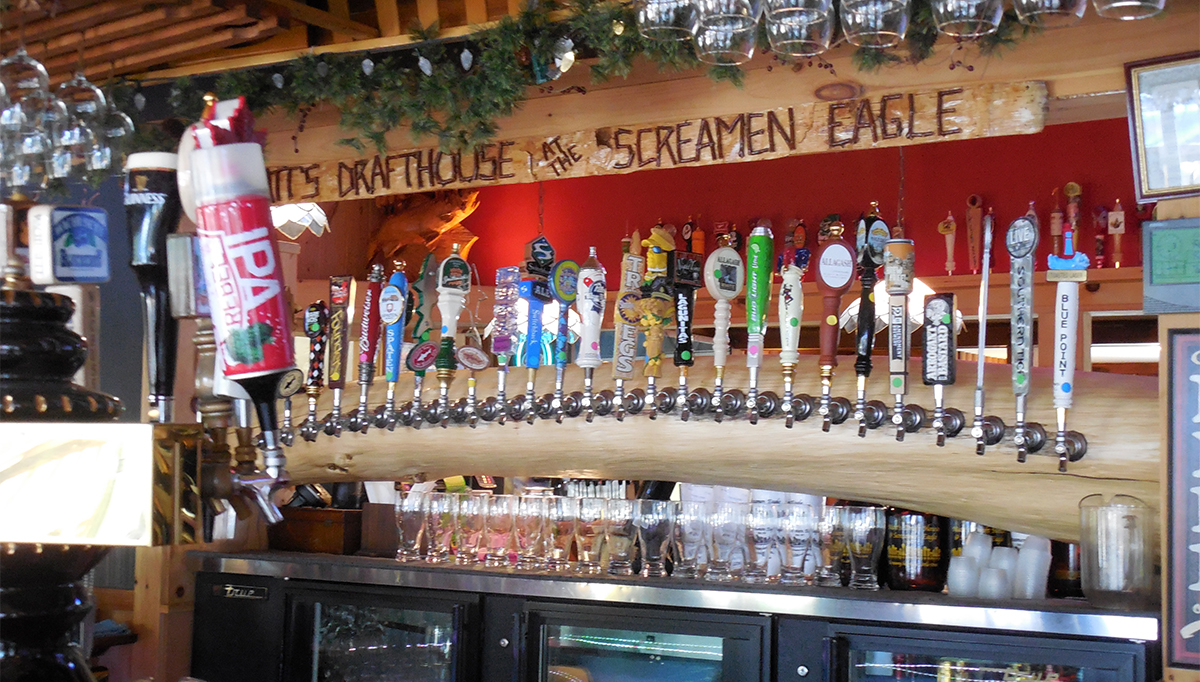 Can you can find the theme with these recommendations?
INLET - "

Screamen Eagle/

Matt's Draft House...

 Seriously, where else in the Adirondacks can you find 50 beers on tap? The bonus, a beautiful deck to enjoy it on."

SPECULATOR - "Porch at Melody Lodge overlooking Lake Pleasant - gorgeous views!"
LONG LAKE - "The porch at the Adirondack Hotel."
INDIAN LAKE - (Okay, this might not be beer or wine, but definitely worth checking out...) "The old-fashioned soda fountain at the Lake Store in Sabael." (But if beer or wine is what you are looking for, locals recommend the Indian Lake Restaurant.)
If you guessed outdoor seating with a view... you are right!
Favorite swimming hole: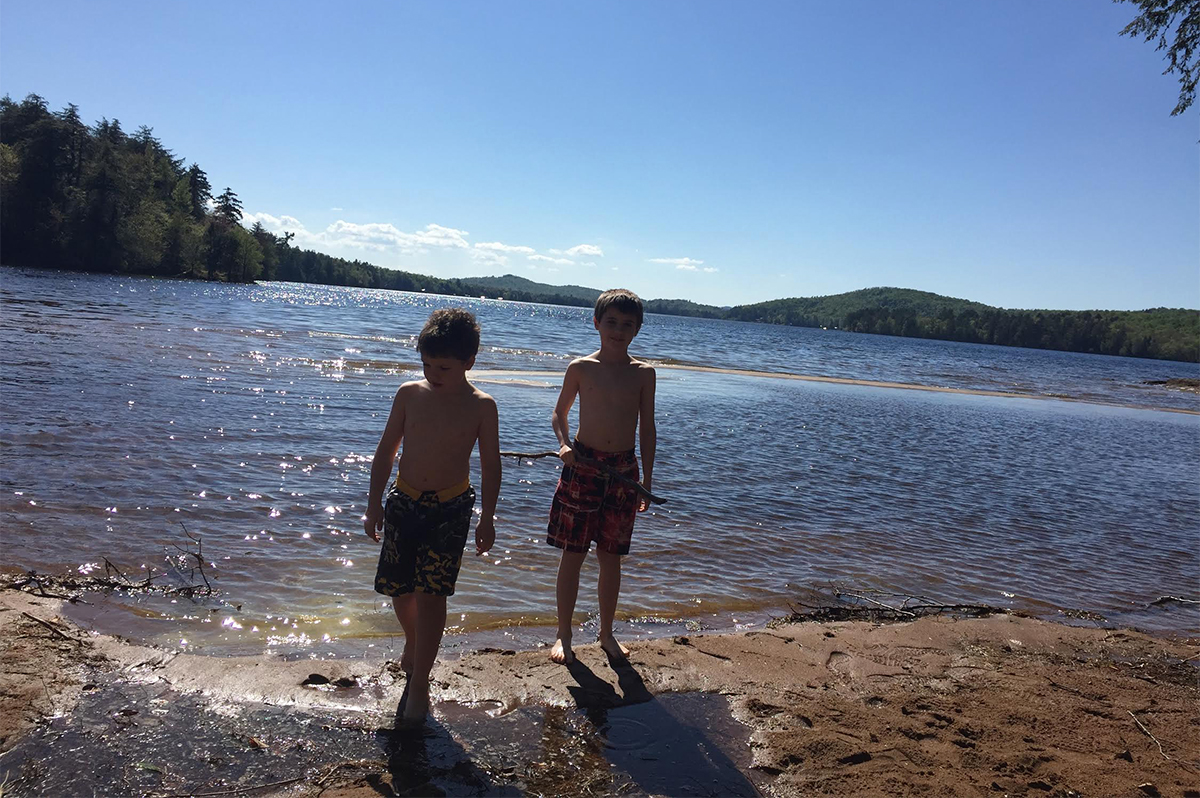 While the Adirondacks do have their fair share of awesome beaches, it's always fun to seek out the off the beaten path swimming hole.
INLET - "Buck Hollow," a lovely, fairly private series of sand beaches at the Seventh Lake boat launch. It used to be known primarily to locals who didn't have their own lakefront, but word has spread. It's still a great place to enjoy the sun, sand, water without a crowd." 
SPECULATOR - "Christine Falls - Beautiful secluded spot!"

INDIAN LAKE - "The 'sand bar' on Indian Lake between Campsites 14 & 16."
The BEST BARGAIN FOR YOUR BUCK!
Now this was pretty much unanimous across the board: EVENTS! The Adirondacks are home to a robust events calendar that offers up an amazing variety of choices. But best of all, most of these events are either free or have a minimal charge associated with them. Check the events calendar and start planning some wallet-friendly fun!
The 

Best place to catch a sunset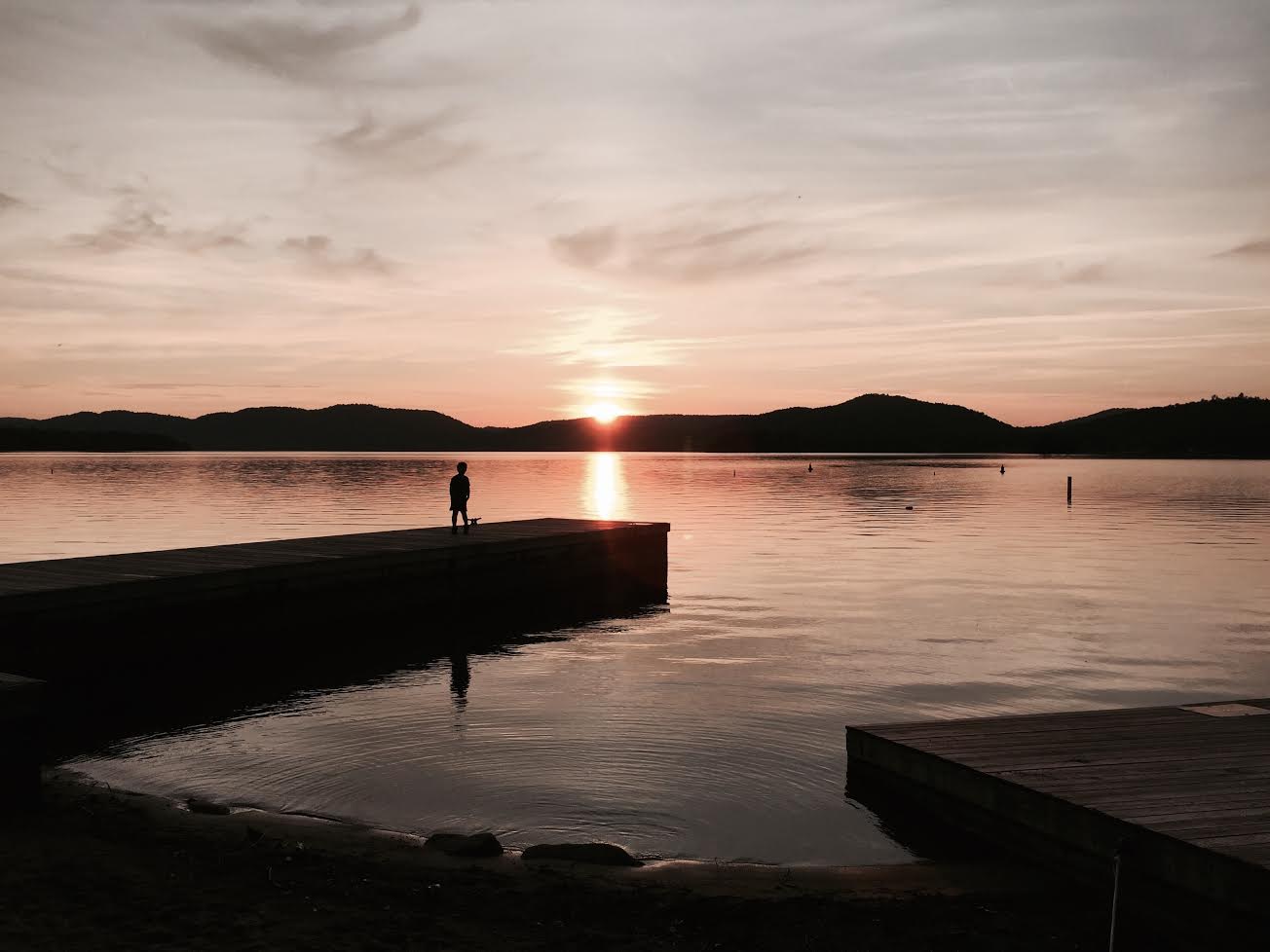 And finally, we can all agree that there is no better place to end your day than by catching a spectacular Adirondack sunset. Here is where the locals say the best places are to enjoy it...
LAKE PLEASANT - "The front porch at Melody Lodge overlooking Lake Pleasant"
INLET - "A great place to watch the sunset is on the porch or in the dining room of The Woods Inn, with a cocktail in hand and a group of friends to share the enjoyment with." (or) "Grab an ice cream from Northern Lights and then walk down to the beach at Arrowhead Park."
LONG LAKE - "The Adirondack Hotel. Rocking chairs and sunsets go together like PB&J... or like Neil Peart and drums."
BLUE MOUNTAIN LAKE - "Blue Mountain Lake Beach!"

RAQUETTE LAKE - "Aboard the W.W. Durant on Raquette Lake... talk about a wonderful dinner and a show!"
Come ask for yourself...
With a list this long you may think that there couldn't be more to learn... but trust me, there really is so much more! So, I invite you to come travel in our neck of the woods, and while you are here, make sure to ask around for the local insider tips and advice. You never know, the inside knowledge your waitress might have for you, just might be the key to the best-kept secret to enjoying a perfect day in the Adirondacks. 
---
This week in related "Secret" ADK news:
High Peaks low-down: 4 local tips! 
Run, bike, hike, ski, ride, clop - the trail network less traveled.
From bikes to bites, tour the Coast.
Isn't it ironic? Relax at the rapids.
The beach behind the trees (sounds like a horror movie, but trust us, it's awesome).
Soft to hard, we've been serving up cool treats for generations.